2020 was a time for all of us to pause, reflect, and focus on what is truly important as well as what makes us healthy and happy. Now, more than ever before, we see how vital it is for people to connect with nature – for both their physical and mental wellbeing. Divers around the world have developed an even greater personal connection to the ocean, bringing about further inspiration to protect what they love. As we reflect on the year past, and begin a new year, we have the opportunity to continue to focus on these positive effects of the pandemic as well as our shared passion for adventure, community, and the ocean.
There's Still Time to Save the Ocean
Throughout 2020, it became clearer than ever that we can, and must, save the ocean now. For a time, the decline in ocean transport as a result of the pandemic created a quieter ocean – providing the underwater world a much needed break and chance for recovery. Resurgence in the world's marine ecosystems gave us tangible evidence that healing is possible and conservation efforts do matter, giving people around the world hope for a brighter future.
PADI engaged with millions of divers and ocean enthusiasts around the world, finding creative ways to take action for the ocean in the virtual space. On World's Ocean Day, PADI announced the creation of the new Torchbearer Community, designed to unite PADI Divers and ocean lovers in the movement for ocean protection. As we begin this new year, we invite you to:
Deepen your commitment to ocean conservation by joining the Torchbearer Community.

Learn more about how our global community can mobilize for action in 2021.
Shopping Small Businesses Brings Big Changes
COVID has changed the way we shop – in a good way. Last year, we learned the importance of supporting our community – from neighbors and those less fortunate, to small, local entrepreneurs. In fact, some retail studies showed 80% of shoppers preferred supporting local businesses. And divers are no exception!
The PADI community is comprised of locally-owned dive shops around the globe. So, it's only natural that PADI Gear has also become a platform for divers turned entrepreneurs who followed their passion to create products that water lovers need, that also create positive change for the ocean. We saw you support the local entrepreneurs behind our face masks, rash guards, towels, bags and many other products, so we're continuing to expand and grow that network. Because, now more than ever, our small business owners are not just an inspiration, but catalysts of much-needed change.
If you're looking for an ocean-first marketplace in 2021, look no further than PADI Gear – bringing eco-conscious options to those that love to seek adventure and save the ocean. Together, by empowering these small change-makers, we are making their – and our – big dreams for healthy oceans a reality.
Use Time at Home to Hone a New Skill
With most people spending more time at home than ever before, thousands of divers (and soon-to-be divers) took the opportunity to continue (or begin) their diving education in 2020 and use those new skills to explore local dive spots. Taking time to focus on yourself and your connection with nature, while learning an epic new skill is something we can all see value in as we enter the new year.
With PADI eLearning, divers can first complete the online portion of the course at their own pace through our easy-to-use interactive program. Then, divers can connect at any time with a PADI Dive Center or Resort to complete their in-water training. With the added flexibility that eLearning offers, PADI's wide array of courses will surely allow you to seek adventure in 2021. As we begin the new year, we invite you to:
Check out PADI's e-Learning Course – online scuba training at it's finest!
Put whatever new diving skills you might have learned in 2020 into action by exploring your own backyard.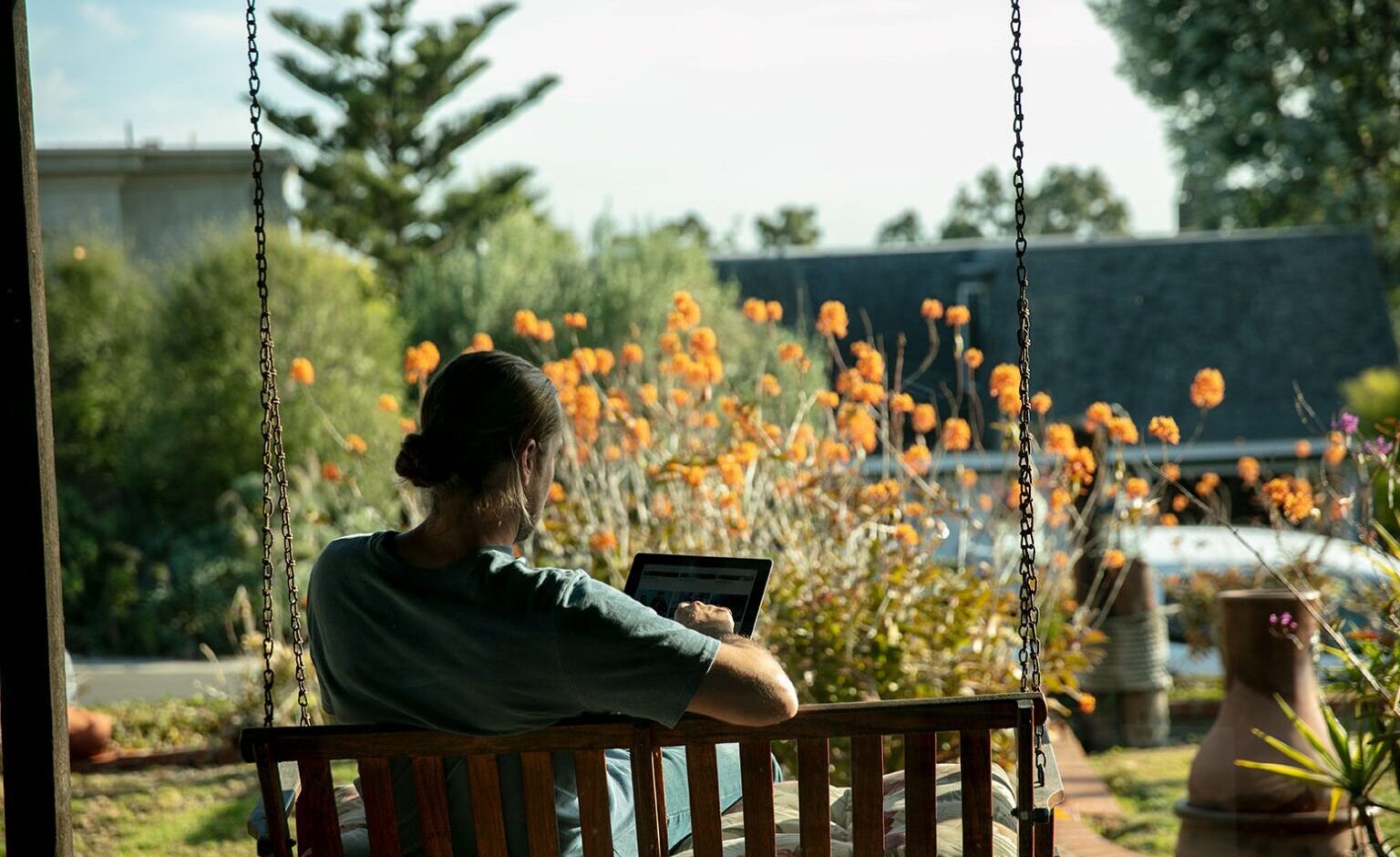 PADI Adventures – Making #DiveLocal Possible
For the global dive community, 2020 was definitely the year of discovering local dive sites. Thousands of divers around the world downloaded our easy-to-use app to discover incredible dives near them.
As it did in 2020, PADI Adventures will continue to make booking dives easier than ever. This app has everything you need to get diving in your local area in 2021. Whether you're looking to start a new hobby, to do a fun dive with your family, or earn a new PADI certification, finding and booking underwater adventures has never been easier – PADI Adventures is truly the ultimate local diving app. As we begin this new year, we invite you to:
Use our COVID-19 Scuba Diving Status Map for the most up-to-date status on diving in your local area.